Summer Exhibitions 2023
During the summer, it is possible to come across my works in Mänttä, Tampere and Kokkola as well. Mänttä's cellar exhibition at Gallery Päivölän Gellaria is being held for the tenth time already, and for me this is the fifth summer participating in the exhibition. You can easily get there on foot from Pekilo, which serves as the base for the Mänttä Art Festival, when you head towards Mäntän Klubi. The mound of grass found between these two landmarks is the stone foundation of a bombed-out house, which has since served as a root cellar and today is the home of Mänttä's smallest summer exhibition.
The other artists in the Gellaria exhibition this summer are: Pirjetta Brander, Timo Kokko, Krister Gråhn & Heidi Saramäki, Janne Laine, Tiia Matikainen, Juha Menna, Pasi Mälkiä, Anna Pekkala, Antti Raitala, Raine A. Sahrman, Ville Tanhuala, Kirsimaria Törönen, Varadharaji Veerapathiran, Ville Karel Viirelaid and outdoors Pasi Karjula, Tapani Kokko, Raine Körkkö, Veikko Laakso and Hannu Lukin.
Gallery Päivölän Gellaria: Verkko ja toteemi exhibition. Kaivokatu 10, Mänttä. Open until 31.8.2023, every day 10-20.
At the beginning of June, the Demolition Art House Pinni47 opened in Tampere. I participate in the exhibition with my large painting installation Multiverse. I wanted to create a painting that the viewer can step into. The exhibition curated by Teemu Mäenpää can be found on the third and fourth floors of the building. Also participating in the exhibition are Eetu-Elmeri & Octo, Ida Sofia Fleming, Inka Hannula & Teemu Raudaskoski, Katja Hynninen, Tommi Järvinen, Jarmo Kallinen, Pasi Eerik Karjula, Jesse Kitinoja, Samuli Kivinummi, the Kärhi group, J.P Köykkä, Tiina Lamminen, Johanna Lonka, Maarit Luttinen & Samu Peltola, Elliina Peltoniemi & Pecka Peckersson, Tinja Ruusuvuori, EMC Salminen, Juha Saraste, Sarri, Veikko Sikiö, Sini Somppi, Paula Varis & Paula-Leena Jokitie and VHS-Klubi. In addition, there is an exhibition space with changing exhibitions and events on the second floor.
Purkutaidetalo Pinni47, Pinninkatu 47, Tampere. Open until 30.7.2023,  Wed-Sun 12-19. Closed on Midsummer.
Demolition Art House Pinni47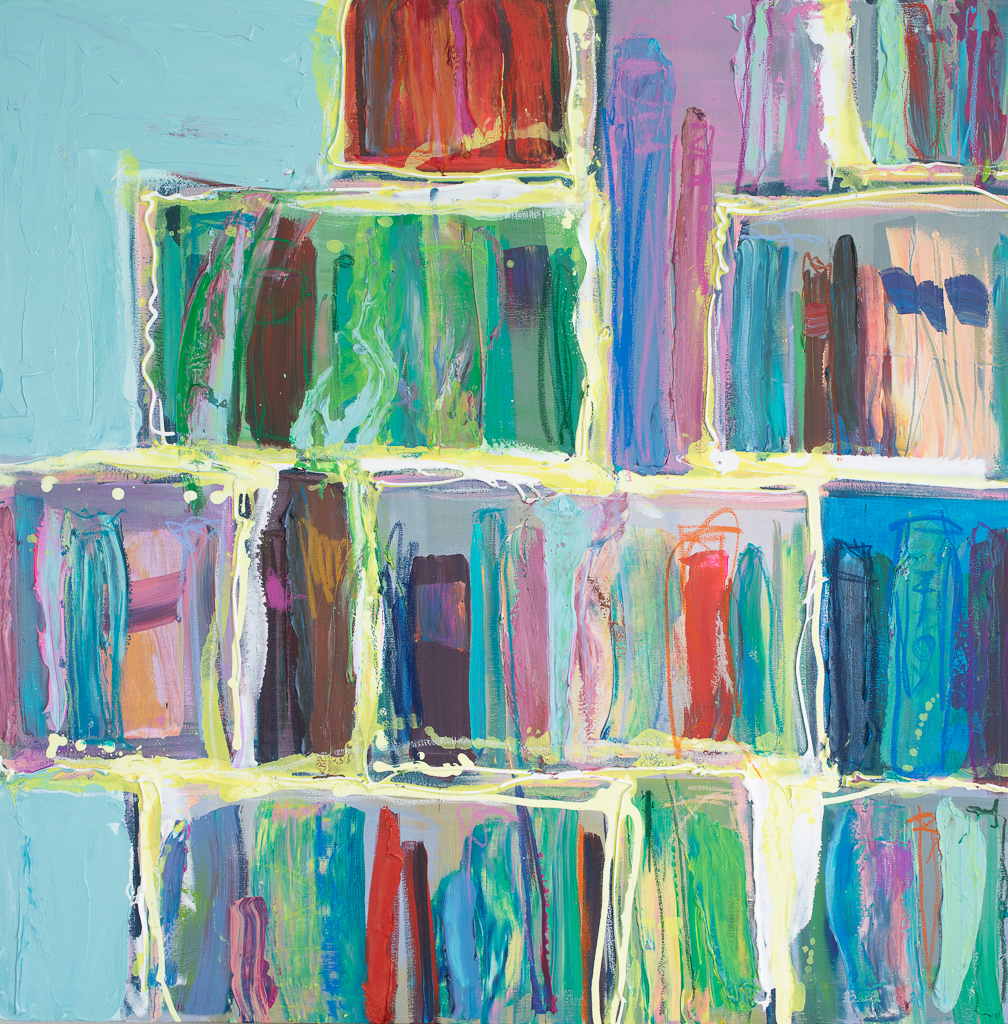 K. H. The Renlund Museum's summer exhibition Library brings together five additional contemporary artists: Erno Enkenberg, Terhi Heino, Dzamil Kamanger, Joel Karppanen and Veera Kulju. There is also older art on display by, among others, Veikko Vionoja and Pekka Halone.
K. H. Renlund Museum: Library. Exhibition hall, Pitkäsillankatu 28, Kokkola. Open until 27.8.2023, Tue-Sun 11-16, Thursday 11-18.